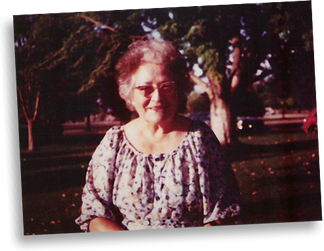 Every client's needs are unique. Individualized services will be tailored to the client's particular needs when possible. We work with consumers and their families to develop an individualized approach and plan of care. Services rendered are billed on an hourly basis.
For specific inquiries related to your situation, please Contact Us.
I'm so overwhelmed! Where do I begin?
An initial consultation may be beneficial to identify immediate need(s) and possible solutions.
A comprehensive assessment can be performed to determine specific needs. From there, options can be discussed and linkage to services can be coordinated.
How can I ensure that my loved one is cared for adequately when I live out of town? When do I know that he/she is unsafe to live alone and what kind of assistance is needed to keep him/her safe? Is a nursing home the only option?
A care manager can monitor your loved one's situation, identify problems needing addressed, make suggestions, advocate for quality services, and assist with coordinating changes when necessary.
What is Care Management?
A Care Manager specializes in assisting an individual and his/her family with long-term care arrangements.
A Care Manager can:

Assist in identifying problems, eligibility for assistance, and need for services
Aid in screening, arranging, and monitoring in-home assistance or other services
Assist in reviewing legal or medical issues
Act as a liaison to families at a distance, making sure things are going well and alerting families to problems
Help move an individual
Offer support and more

Care Managers have extensive knowledge regarding the costs, quality, and availability of services in their community.
One call to a Care Manager will connect you with the services you may need.
What is a Power of Attorney?
An individual able to make his/her own decisions may designate an individual or organization to make decisions regarding his/her finances, healthcare decisions, care, or living situation.
This could become effective now or in the event that incapacity occurs.
One party may be designated as Financial Power of Attorney and another may be designated as Healthcare Power of Attorney.
What is Guardianship and Conservatorship?
If an individual has not designated a surrogate decision-maker and is unable to do so, the court may need to intervene if a decision-maker is needed.
A party of interest can petition the court to bring the matter before the court.
The process can cost $3,000 or more, depending on the complexity of the situation.
A physician must indicate incapacity, an attorney is hired by the petitioner, an attorney (Guardian Ad Litem) is appointed for the alleged incapacitated person, and a Visitor is appointed to evaluate functional status and to recommend to the court if a Guardian and/or Conservator is needed.
It is up to the court to determine if the individual requires a Guardian and/or Conservator and who that party should be.
A Guardian makes decisions surrounding healthcare, support services, and the ward's living situation.
A Conservator makes decisions surrounding the ward's asset management and money management.